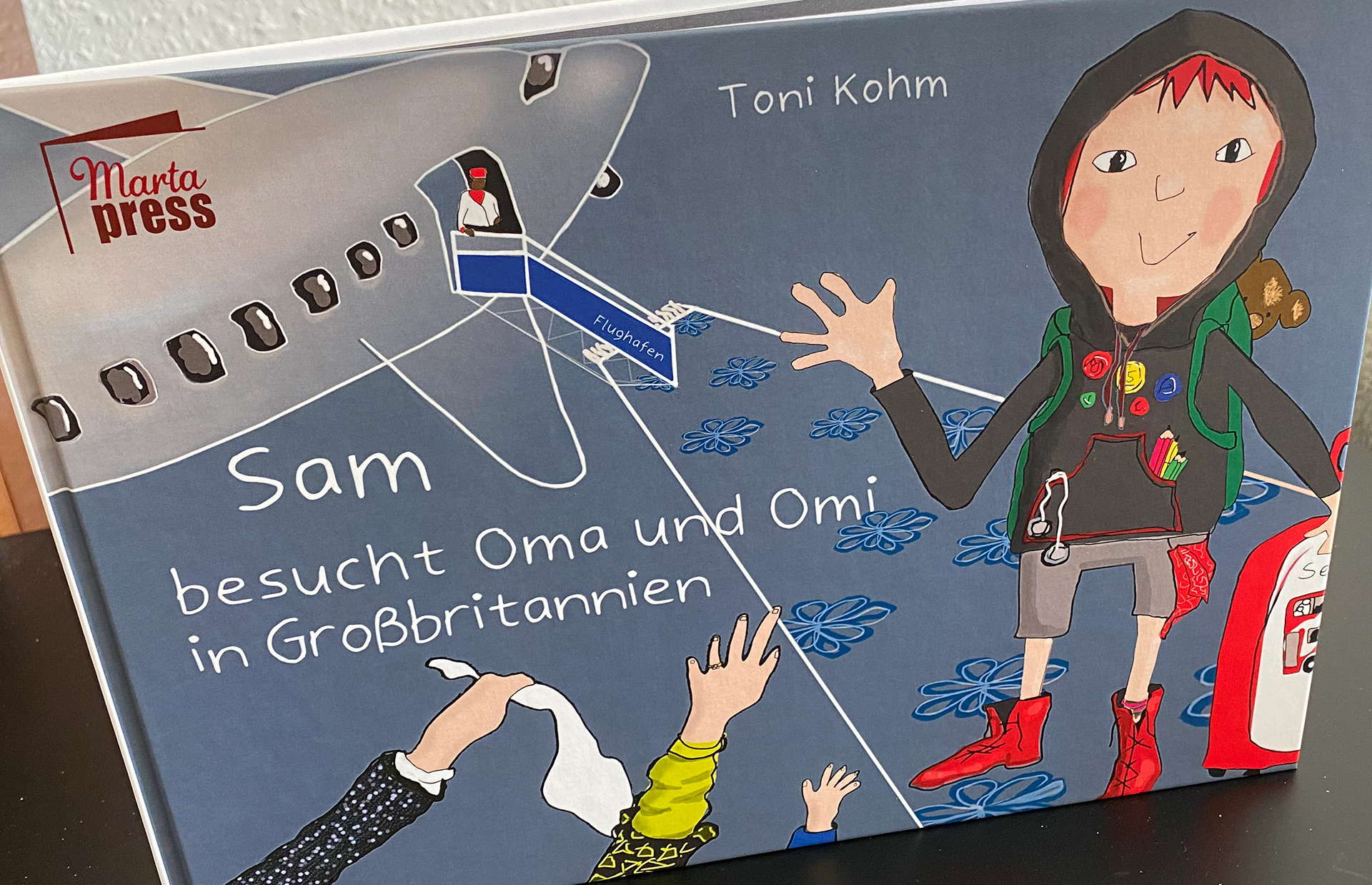 Toni Kohm: Sam besucht Oma und Omi in Großbritannien
(

Sam Goes to Visit Grandma and Granny in Great Britain)
This fascinating picture book about diversity will be enjoyed by children and adults alike. It follows a week in the life of Sam, who is visiting Grandma and Granny in Great Britain. Sam goes to the construction site with Granny and helps Grandma with her work at the Street Art Festival. Sam learns how Grandma and Granny live in their little town, which is very close to the water and to London, the capital of Great Britain. Life there is exciting and, above all, colourful. This colourfulness can be seen in the book's pictures and people. The people are all different and yet alike in that they are all valuable. Sam is not described as male or female, giving the reader the freedom to choose Sam's gender or understand the character as a non-binary person.
The children's picture book "Sam besucht Oma und Omi in Großbritannien" was awarded the KIMI Siegel for diversity in Children's literature.
Jury voice:
A book that helps you to review and overcome prejudices in a fun way.
The story is primarily about the adventurous visit to the grandparents. Also, other stories are told unobtrusively and in a variety of ways: about life in the big city or sexual orientation. The author does not use personal pronouns [for the main character]. Therefore the reader has the freedom to choose a gender for the main character. And last but not least, thanks to the impressively beautiful illustration, the children experience the importance of diversity.  Read more ...